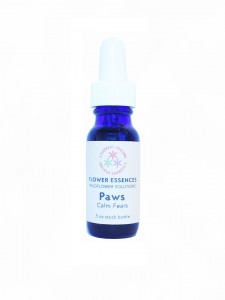 --
Calm Fears
Calm, soothe, and support your dog, cat, or pet during challenging situations —or anxiety, stress, fear. Use a few drops in water/food bowl before and during travel, new environments, introducing new family members, or excess noise, or family changes. Support your pet.


Issues: FEAR, HEALING, STRESS, TRAVEL, MOVING


Ingredients: Water infusion of flower essences of  Blanket Flower, Poet's Shooting Star, Veiny Dock, Dalmation Toadflax, Maidenhair Fern preserved in brandy.