Sprays ~ Essences ~ Kits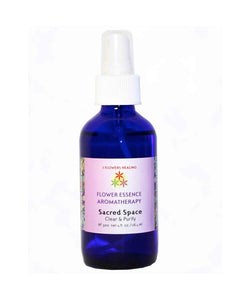 Sacred Space Spray
Clear & Purify
Issues: Room, Aura & Energy Clearing
Flower Essences: Phantom Orchid, Sagebrush, Fire Opal, Glacier Lily and Yarrow

Essential Oils: Eucalyptus, Hyssop, Lemon, Black Spruce and Sagebrush
Ingredients: A harmonious blend of pure water, pure (wild & organic) essential oils; Columbia River Gorge flower essences.
Buy Now
Tiger Lily
Creating is my power
Issues: Manifesting Sexual and Creative Energy, accessing the Wild feminine, channel raw instinctual energies, empowerment, self-esteem, menopause, anger, balanced polarities (masculine/feminine within), relationship balance, path of gentle strength, chakra 2 (sacral).
Ingredients: Water infusion of wildflowers preserved in brandy.
Buy Now
Miracle Stress Crisis Formula
Stress/Crisis
Issues: Crisis, Trauma, Fear, Injury, Stress
Ingredients: Water infusion of wildflowers of protection Arnica, Pear, Phantom Orchid, Balsmaroot, White Rose, White Bog Orchid, Yarrow, and others preserved in brandy.
Buy Now
Why 3 Flowers?
Ive used essences for many years and these flower are the most powerful I've ever used. They help me unwind my old thought and feeling patterns.

Janaya
My son calls the Miracle Healing Oil his bad dream medicine. He had some trauma and he can't go to sleep without it.

Christina
As a health provider and therapist, I find these essences to be an extension of my client visits. They help my clients go deeper during our sessions.

Gray
Explore 3 Flowers Healing
3 Flowers essences are intentionally created at sacred sites in the Pacific Northwest. 3 Flowers Healing holds deep love and gratitude for the gifts of the wildflowers and the sacred waters that carry their healing frequencies. The Columbia River Gorge Flower Essences will help people learn to deepen trust in themselves and open to their unique gifts. The flowers will ground us and support us through many changes by balancing our system, opening our intuitive and spiritual awareness, and connecting our hearts with all of creation.
Learn More