About 3 Flowers Healing
Designed by Nature, Made in The Columbia River Gorge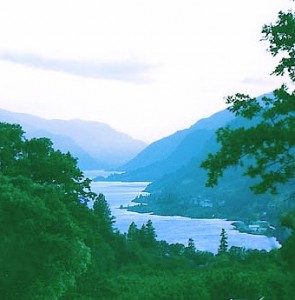 3 Flowers essences are intentionally created at sacred sites in the Pacific Northwest. 3 Flowers Healing holds deep love and gratitude for the gifts of the wildflowers and the sacred waters that carry their healing frequencies. 
Why We Make Flower Essences in The Gorge?
The Columbia River Gorge contains a rich tapestry of healing medicines. I felt the spirits of the land and the native indigenous wildflowers 'calling' me to make medicine in sacred sites around The Gorge and on Mt. Hood. I could sense the deep history and sacredness of this land and the plants. I could hear the whispering of the native spirits. I felt like I was tapping into a long lost part of myself—one that walks in deep reverence of the Earth and this powerful place. These wildflowers offer their gifts to assist people in finding greater balance—emotionally, mentally, and spiritually. Flower essences are created vibrationally so no harvesting is necessary.
Cataclysmic Change Created The Gorge
Geologically, The Columbia River Gorge was created from extreme volcanic activity combined with cataclysmic flooding due to huge melting and breaking ice dams. The land is relatively young and changeable. The wildflowers and plants that grow here are imbued with the knowledge of how to thrive with the dynamics of extreme change! These flower essences are powerful tools for us to use during this rapidly shifting time on earth.
Sacred Sites & Natural Beauty of Oregon & Washington
The Columbia River Gorge runs east/west about 100 miles along the mighty Columbia River which separates Washington and Oregon. Volcanic snow-capped mountains, including Mt. Hood, inspire awe through the seasons. World famous winds funnel and dance with the windsurfers and kiteboarders. In my journeys making flower essences, I discovered incredibly powerful natural stone arches, unique rock formations, numerous waterfalls, and power spots. Elevation ranges from sea level to over 12,000 ft. Climate ranges from rain forests in the west to arid desert grasslands in the east, creating incredible plant diversity. The Columbia River Gorge deepens our relationship with Nature's beauty and incredible potential. It serves to align and balance as it catalyzes change.
Messages from the Flowers
The Columbia River Gorge Flower Essences will help people learn to deepen trust in themselves and open to their unique gifts. The flowers will ground us and support us through many changes by balancing our system, opening our intuitive and spiritual awareness, and connecting our hearts with all of creation. Now is the time to share the unique healing energies of this sacred place with all who seek support on their path of wellness.