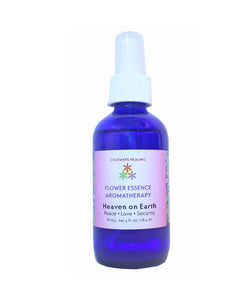 Peace Love Security
You can feel your heart go "AHHHHHHH" when you spray the beautiful rosy scent on your heart or around your body. Heavenly Rose (real rose absolute) and Frankincense oils and create Peace, Love, and Security. Hyssop clears fear. High frequency rose blend clears energy and "holds" healing treatments if you spray the aura—around the body.


Issues: Harmony, Unity, Safety, Rapture, Respect


Flower Essences:  Inner Peace, One Love, Safe Passage


Essential Oils: Rose, Frankincense, Hyssop


Ingredients: A harmonious blend of pure water, pure (wild & organic) essential oils  & Columbia River Gorge flower essences.